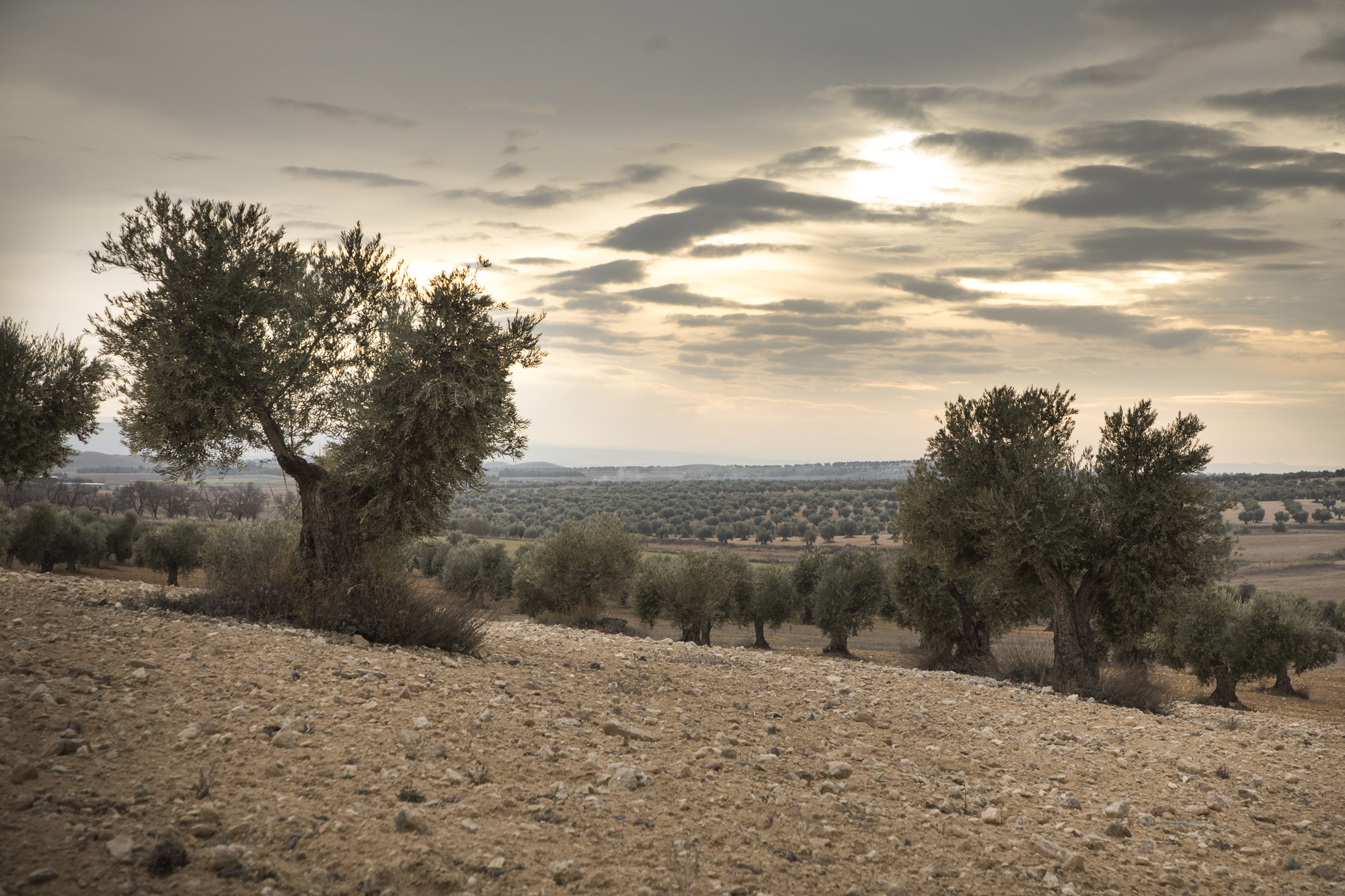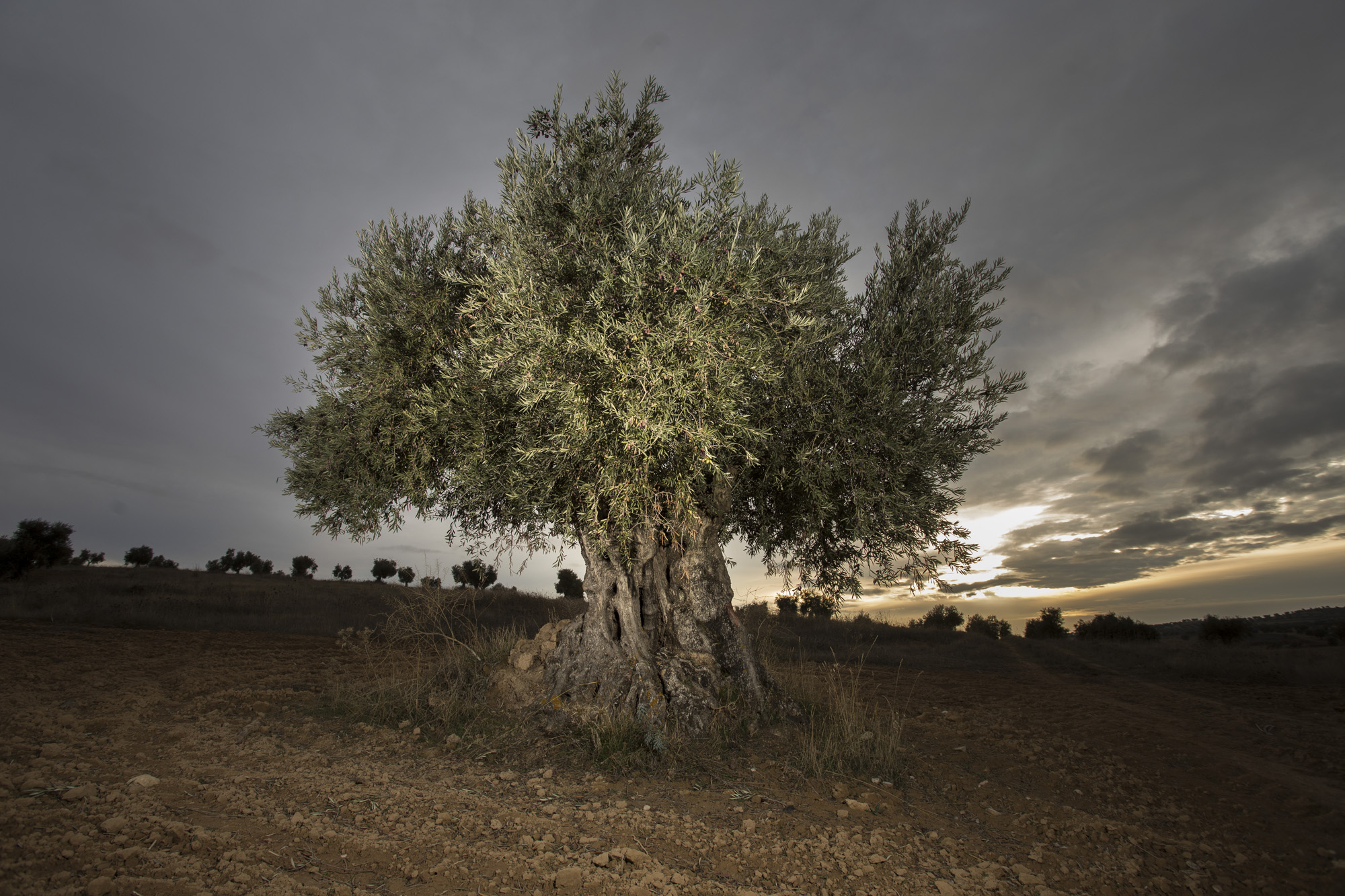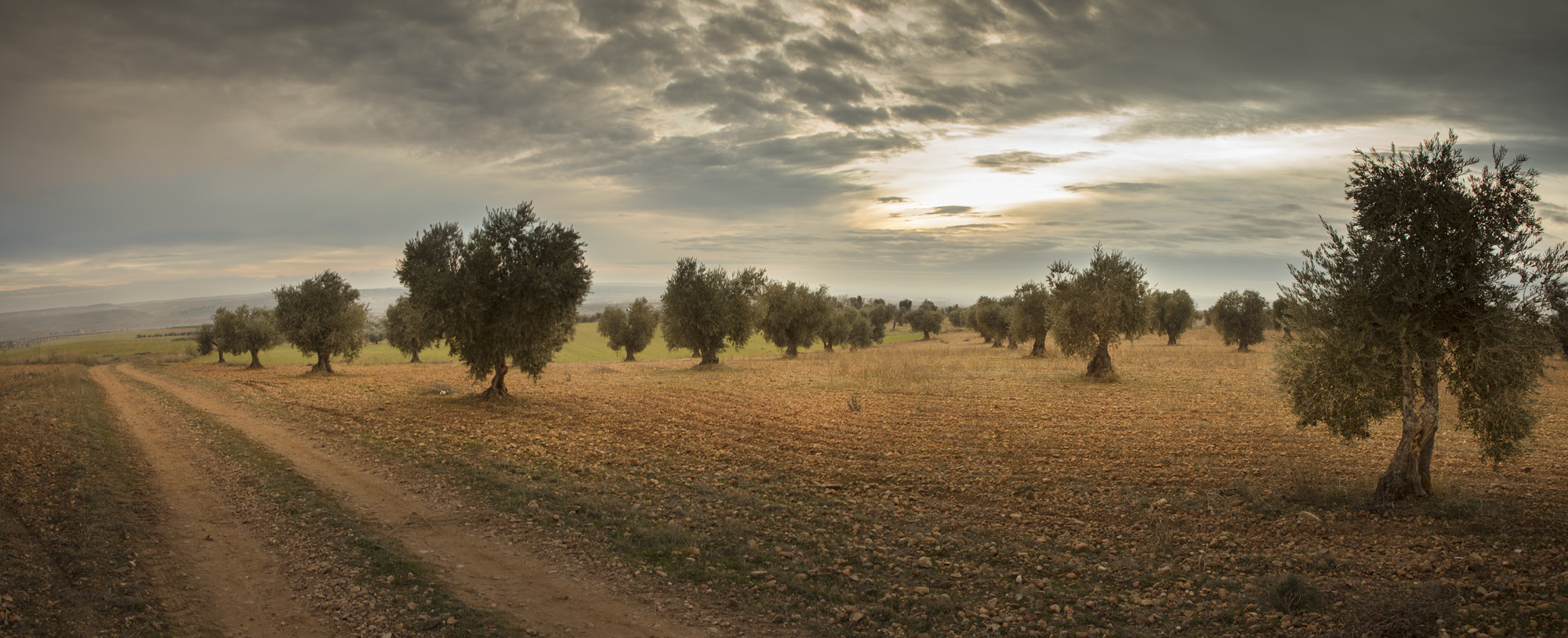 4 Generations producing Olive Oil
Since Mr. José Laguna initiated the cultivation of olive trees and the production of olive oil in his property of Valdeguerra in 1880, the Laguna family has continued the tradition, milling the olives in its own mill and nurturing the more than 5,000 olive trees of its property and the total 150,000, where there is a clear predominance of the Cornicabra variety, and to a lesser extent, of the Picual, Manzanilla and Arbequina varieties.
Although we receive olives from about 10 municipalities adjacent to Villaconejos, our main supply comes from 2 differentiated areas:
Valdeguerra.- With its olive trees of about 80 years and whose soil is a clear example of the Tagus river plains with gravelly soils and medium productions.
The lands of Villaconejos.- Where the age of its centennial olive trees is unknown, with poor soils that offer a more limited production, but which nevertheless provide a fruit of great personality.
In our desire to know the antiquity and the traditions of the olive groves in our region we have studied all the documentation we can reach. In the parish archive of the Church of San Nicolás de Bari, annotated testamentary documents are kept stating the in-kind contributions that the church received in the 16th century.
Examples such as: "I donate this olive grove in exchange for 1,000 masses"; or those in the records of the Construction of the hermitage of Santa Ana, built in 1578, stating all the donations received to complete the construction and where annotations like "the production of my olive grove in exchange for plaster" give us an idea of the antiquity of this tradition.
Due to its careful selection of fruits and high standards required in the elaboration process, Vinos y Aceites Laguna is proud to introduce an Extra-Virgin Olive Oil with a marked personality and an excellent quality.