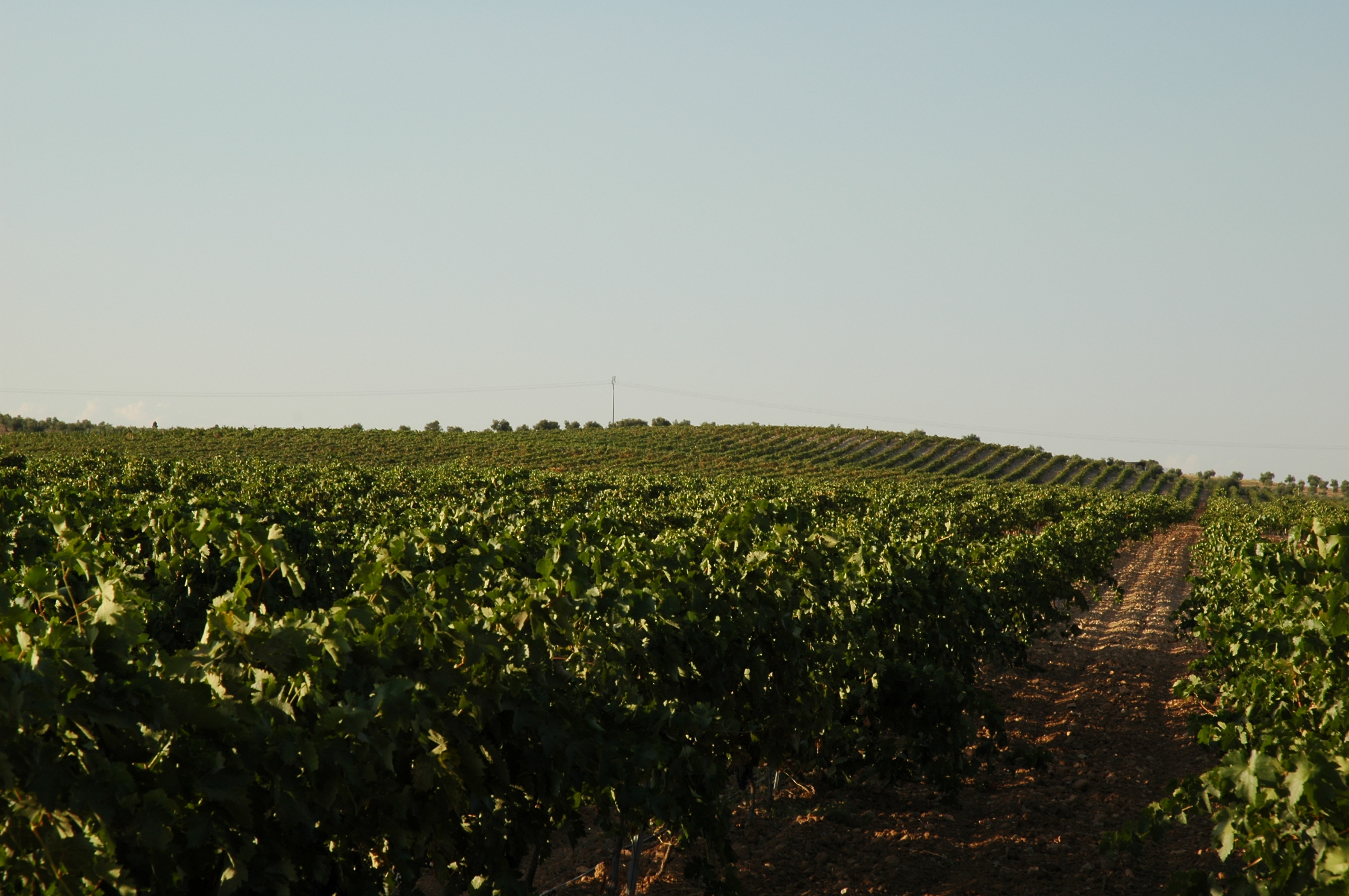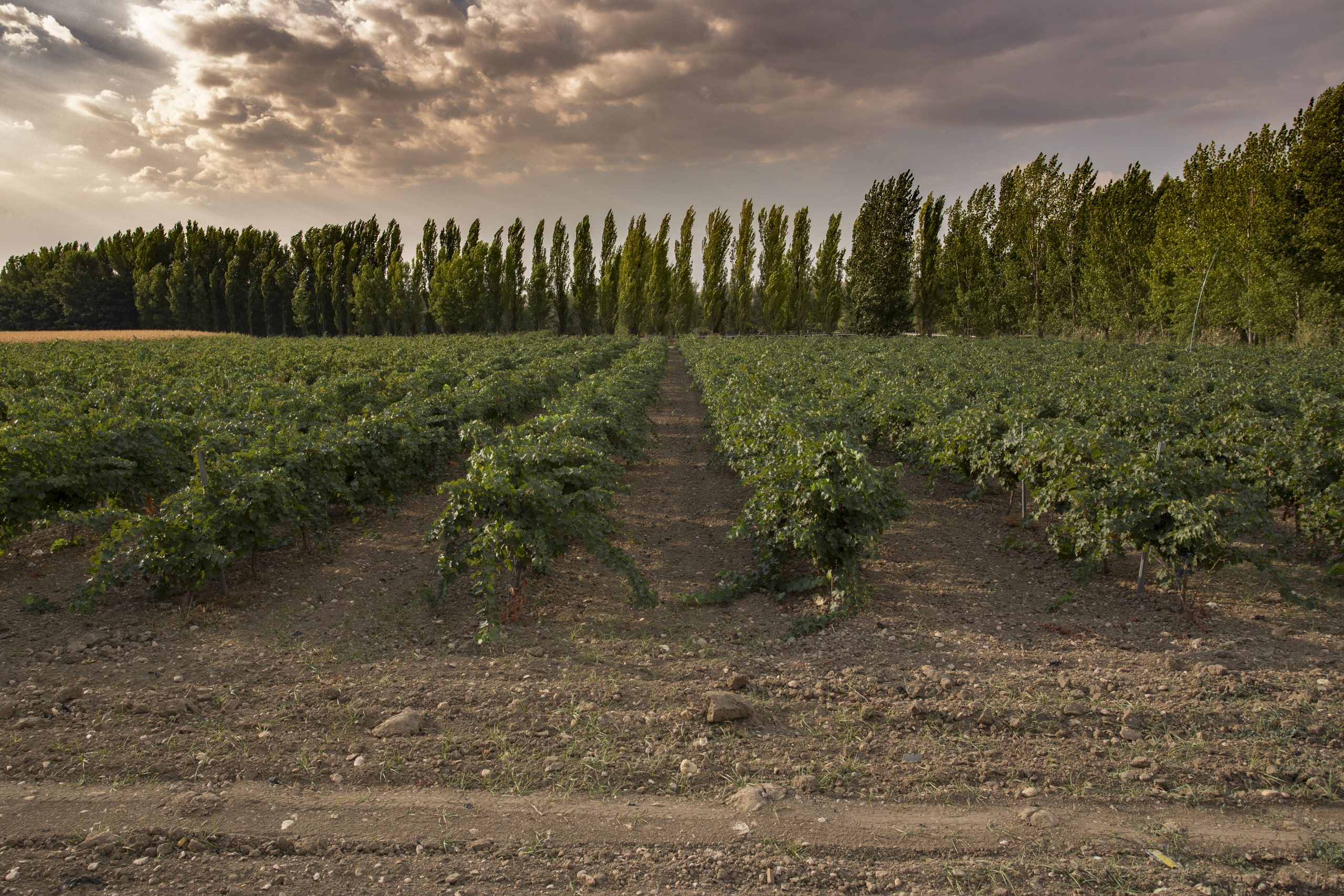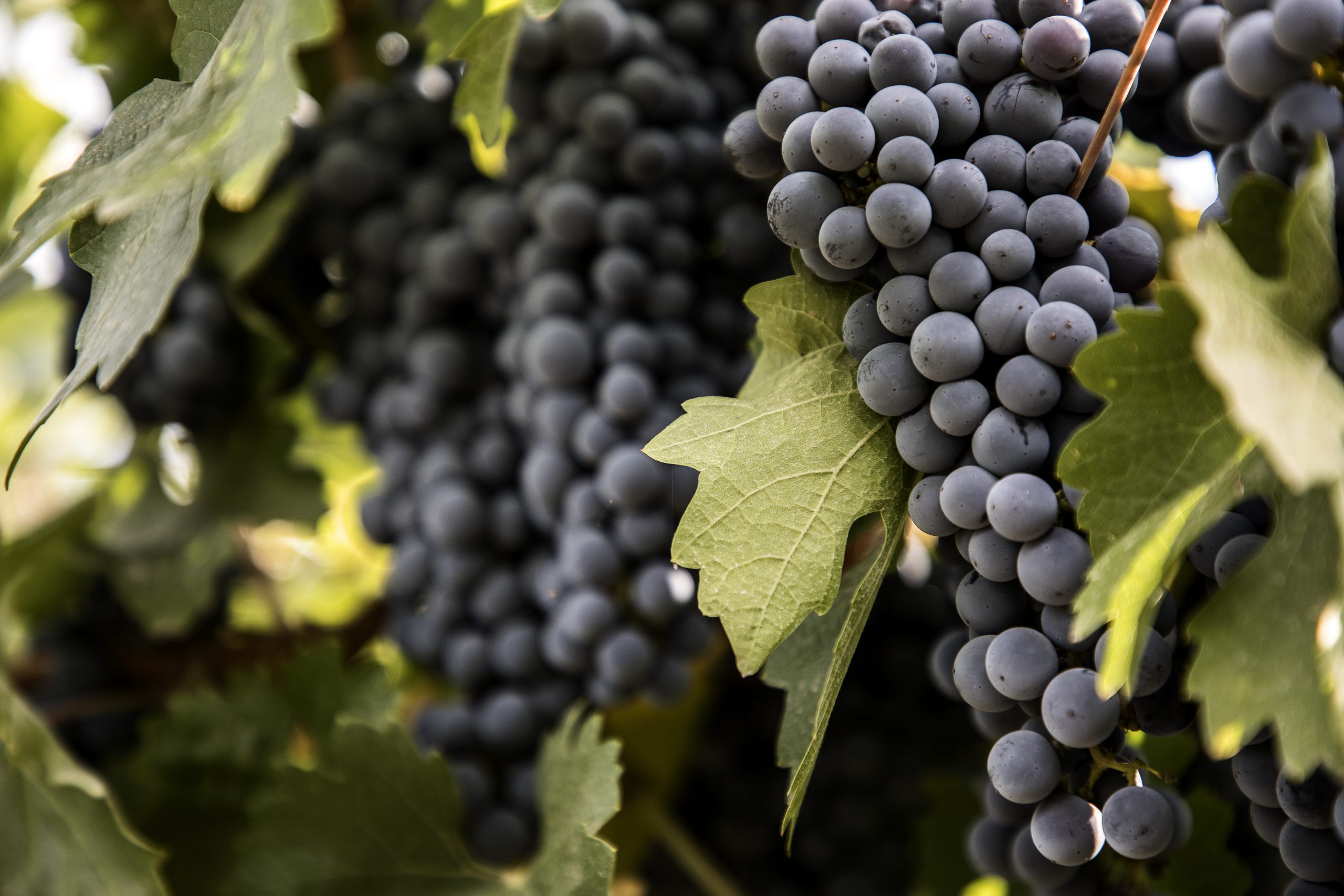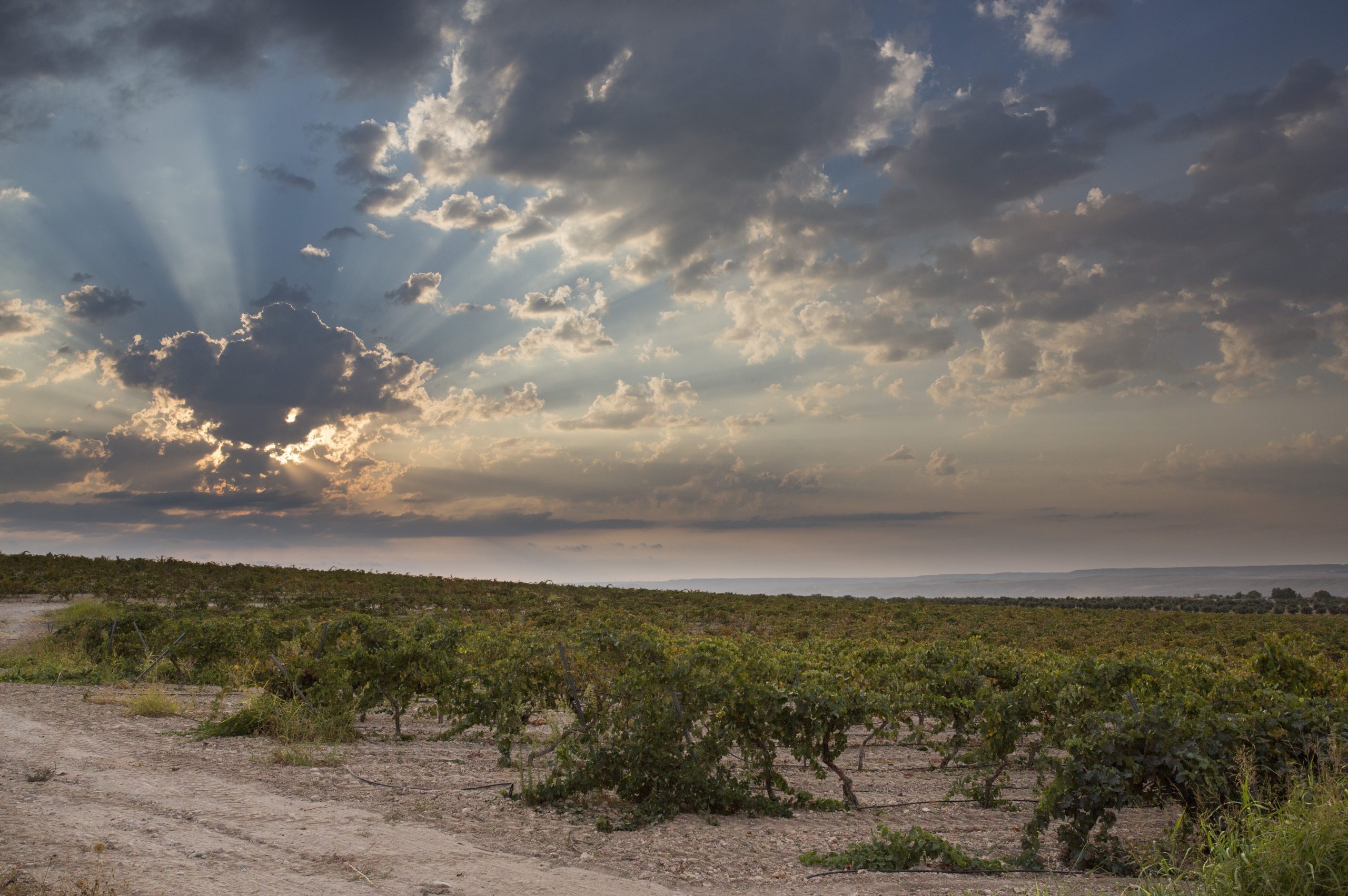 Vinos y Aceites Laguna is supplied by vineyards covering a total area of 150 hectares located in the municipalities under the protection of VINOS DE MADRID D.O. An important percentage of this area is located in a place called VALDEGUERRA, which is a clear example of the Tagus river plains.
These are clay soils of an outstanding limestone component and acidic PH.
The climate is the classic continental climate with extreme temperatures in both winter and summer and with an annual rainfall of about 450 mm. The constant sun during the summer favours the cultivation of sugar-rich grapes with the exact acidity to produce quality wines.
The varieties Malvar and Tempranillo have been gradually complemented by Cabernet Sauvignon, Merlot, Graciano, Garnacha and Syrah, thus making up a wide range of flavours and aromas.