(Español) ALMA DE LAGUNA - Selección - ECO - 500 ml.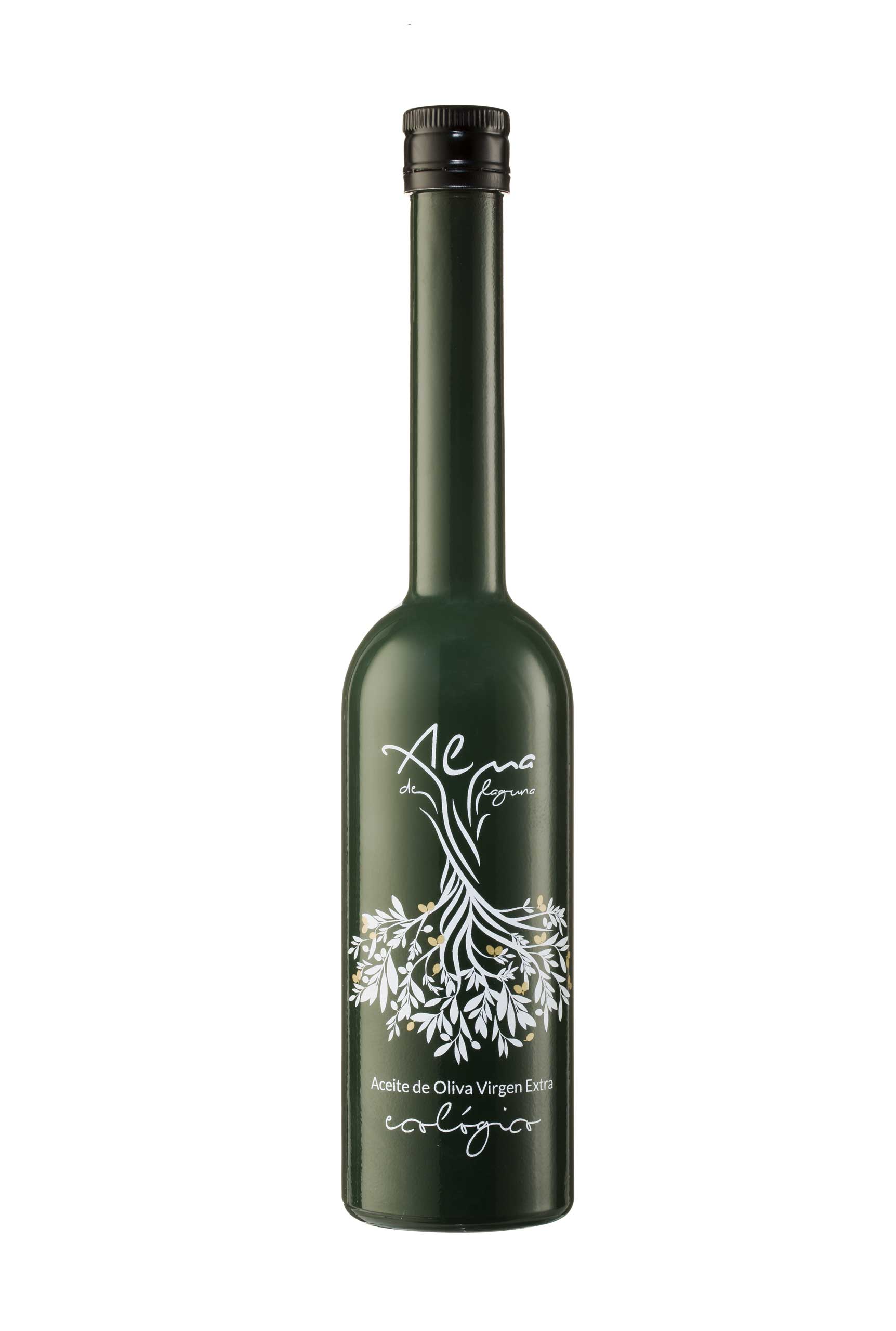 ALMA DE LAGUNA SELECCIÓN - 500 ml.
ORGANIC EXTRA VIRGIN OLIVE OIL
Limited Edition
TYPE OF OLIVE: Cornicabra y Arbequina
ELABORATION:
Produced from our highest quality cornicabra and arbequina olives, separately elaborated obtaining the best of each variety. Our Oleologist is the one in charge of driving the extraction in order to obtain the desirable characteristics.
The final blend will be decided searching for the complexity and the perfect balance, resulting in this limited edition with great personality.
TASTING NOTES:
Olives are obtained from our organic farming olive-trees and early harvested in order to obtain their highest aromatic potential.
Between green and gold coloured, it has clean and intense fruity aromas, reminding green tomato, almonds and apple notes, as well as a bit of green banana.
These aromas are also perceived in mouth, with well-balanced bitter and spicy sensations.
PAIRING:
Perfect for salad dressings, cream or strong flavoured cheeses and cold meat.
Flavour enhancer of pasta, vegetables, legumes and steamed fish dishes.
Ideal as preservative due to its high level of natural antioxidants.
SHOP
CERTIFICATIONS: Organic Production certified by CAEM (Comité de Agricultura Ecológica de la Comunidad de Madrid) and M Producto Certificado (Food from Madrid's seal).