PREMIADOS CON TRES BACCHUS PLATA 2022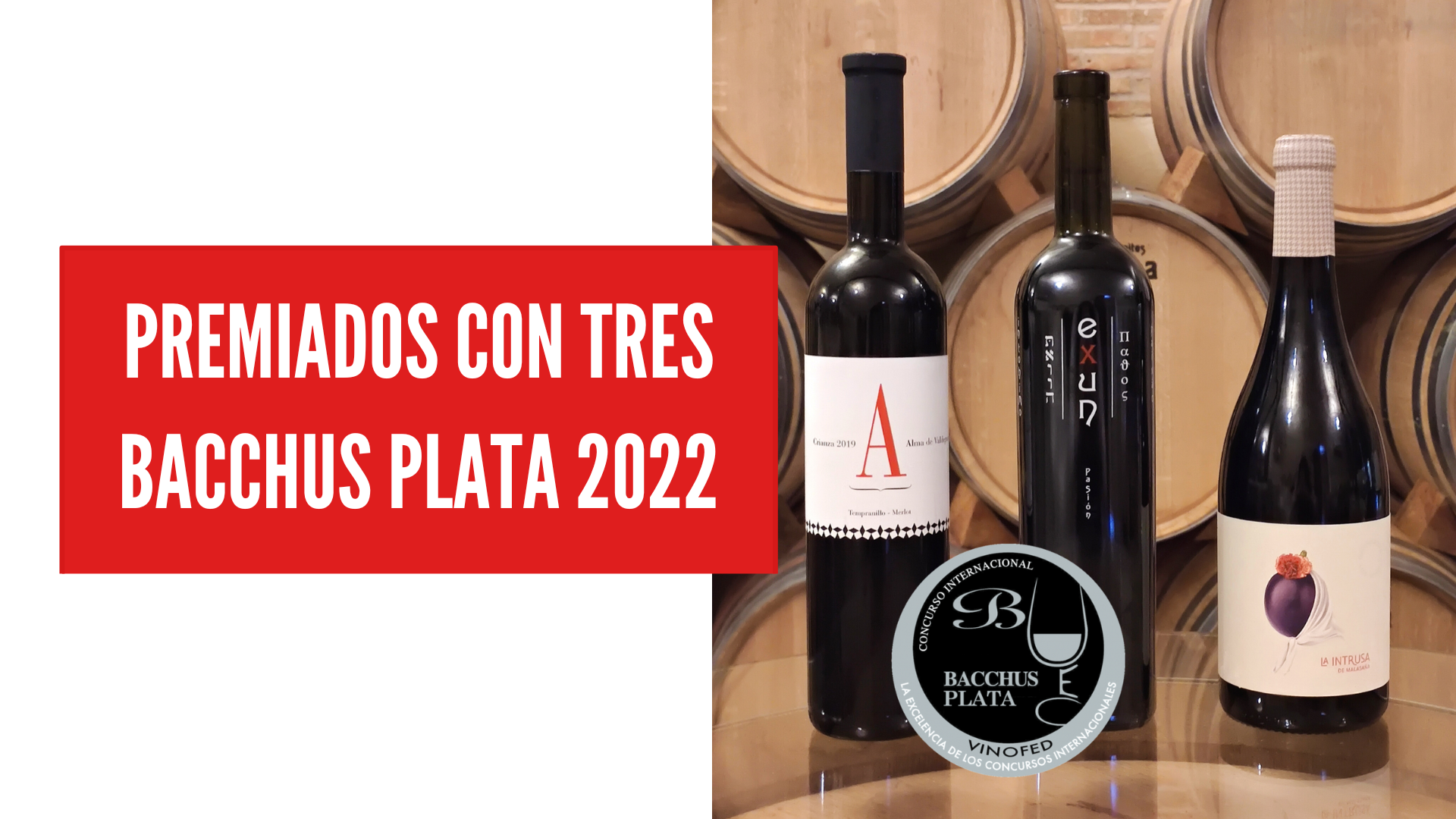 Un año más, nuestros vinos han recibido el reconocimiento de la Unión Española de Catadores. Esta vez han sido tres de nuestros vinos los galardonados con un premio Bacchus Plata 2022 que fueron otorgados en el XX Concurso Internacional de Vinos.
Año tras año, esta cita reúne durante cuatro jornadas al elenco de expertos catadores entre los que se encuentran periodistas especializados, sumilleres, enólogos, Masters of Wine y Masters of Sommelier, una selección inmejorable para evaluar y reconocer la calidad de los más de 1500 vinos que se presentaron al certamen.
Estamos encantados de poder compartir con vosotros esta fantástica noticia. Estos tres premios suponen un reconocimiento al esfuerzo de nuestra bodega que año tras año procura ofrecer la máxima calidad en sus elaboraciones. Continuamos trabajando con este chute de energía.
¡Gracias por acompañarnos!