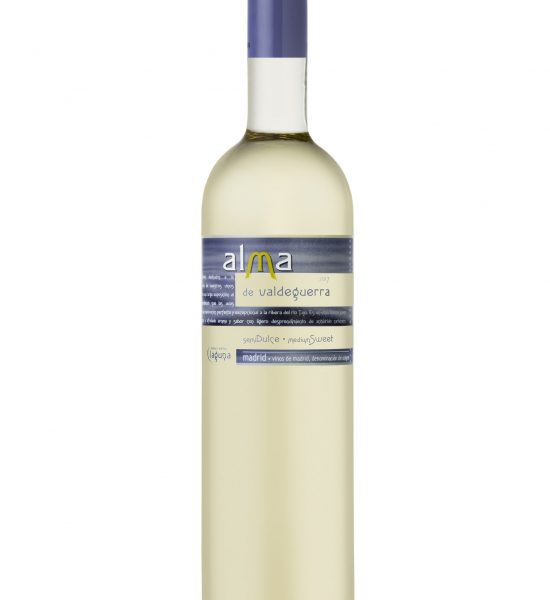 ALMA – Semi-Sweet White 2022 (6 Units per box)
23,55 € (IVA incluído)
O.D.: "VINOS DE MADRID"
Bottle: 750 ml.
GRAPE VARIETIES: Malvar 100%
WINEMAKING:
The exceptional quality of the grapes and a proper follow-up of the winemaking process are essential in order to obtain one of our most iconic wines. Low temperature control during the must's alcoholic fermentation allow us to preserve primary aromas.
We stop fermentation naturally before it ends, so that we can conserve certain residual sugar that comes from the grape and carbonic anhydride generated by the own yeasts in said process.
TASTING NOTE:
Pale yellow wine with slight greenish hues typical from Malvar variety.
With high aroma intensity, it is also fresh and fruity. Banana, ripe apple and honey aromas.
Elegant sweetness well balanced with the freshness given by acidity and carbonic anhydride.
PAIRING:
A wine for all occasions. Ideal as an aperitif or desert. It is also the perfect pairing to foie gras, sweet and sour dishes, curry, Asian cuisine, and goat-milk cheese.
Service Temperature: 4- 5º C