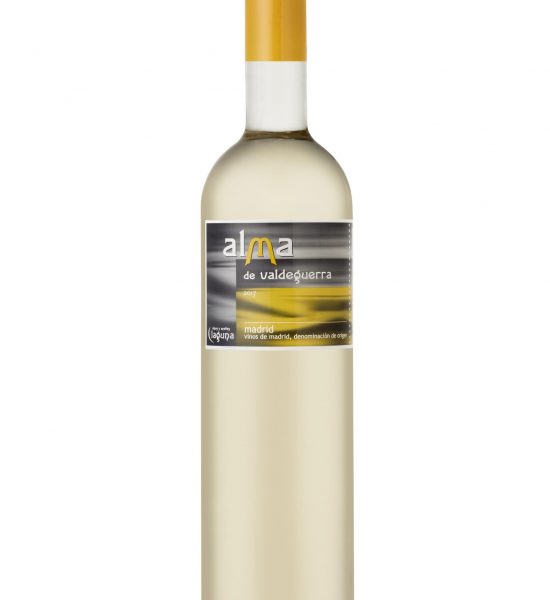 ALMA – White Wine 2021 (6 units per box)
19,95 € (IVA incluído)
O.D.: "VINOS DE MADRID"
Bottle: 750 ml.
GRAPES VARITIES: 100% Malvar
WINEMAKING:

The raw material for this wine is an exceptional grape picked from our Valdeguerra vineyards.
We only obtain for its elaboration the flower must without added pressure in order to reach the best quality. Alcoholic fermentation takes place in our stainless-steel tanks at strictly controlled temperature.
TASTING NOTES:
Pale yellow wine with Malvar's typical slight greenish hues.
Intense variety aromas as white flowers, apple or pear. Light and fresh with a well-balanced acidity.
PAIRING:

Fish and shellfish (raw, cooked, or in sauces), smoked fish products, soups or fresh cheeses.
Serving Temperature: 8º C